Believe it or not, there are quite a few Helvetica font alternatives you can use.
A few years ago, we published an article to help designers and typography enthusiasts explore alternatives to Helvetica. The article was a hit! So, we decided it would be beneficial to publish the article again for your reading enjoyment.
Love it or hate it, Helvetica remains one of the most popular, ubiquitous, and enduring fonts of all time. It's featured in countless corporate logos, remains the go-to choice to convey a certain hipster, ironically neutral aesthetic (American Apparel comes to mind), and is even the subject of its own documentary.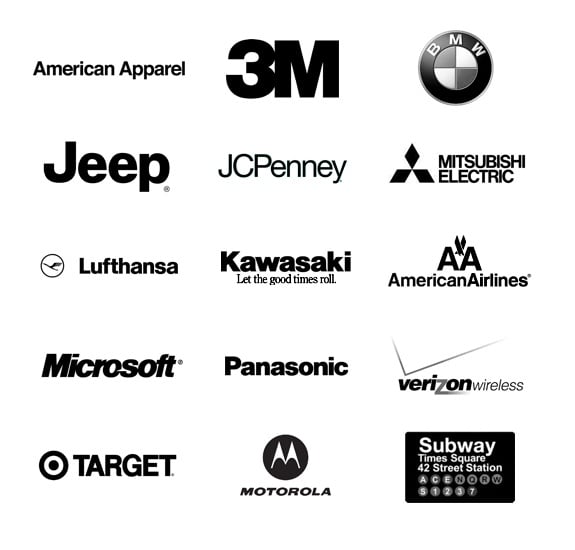 Thanks to the internet and fantastic type foundries around the globe, we designers have more fonts available to us than ever. And while we still have Helvetica to fall back on if we're feeling a touch lazy, in today's meta, font-for-every-occasion world, we have no excuse to not use a Helvetica alternative that might make even delightfully cranky Bruno Maag happy, if that's possible. Heck, even certain 18-year-old, Australian "business owners" have Helvetica on their top fonts to never use (harsh, dude!)
Before we dive into our list, we should qualify that the point isn't to solely direct our dear readers to fonts that resemble Helvetica (although some do). Rather, these alternatives fit a few additional criteria that Helvetica answers:
They're modern, classic and universal at once
They offer a wide variety of styles
They're readable at most sizes
They generally work great as headlines or body copy
They seem to work in a variety of contexts, and stay out of the way to let the content shine
In a way, I'm sort of giving away the farm here because I'll admit, these fonts have become my fallbacks. I love them all as only a type geek can, and I've used most of them for professional and personal projects. I choose them for the same reasons another designer would choose Helvetica, but also when I want something fresh.
So without further ado, we give you…
Our Top 10 Font Alternatives to Helvetica

Stag Sans (14 faces) – This font by Commercial Type is simply gorgeous. Weights run from thin to fat, so I've had to play with Light, Thin and Book to get the right weight for print and web, and in headlines and body copy. But man does it pay off.

Open Sans (10 styles) – By now, most of you know about Google Fonts—the cat's out of the bag. They currently offer a whopping 651 font families you can use on your websites for free. It's a great service in theory. The only issue is that I personally don't think there are a lot of what I consider to be really well designed fonts on there. Except one—and that is Open Sans, which was essentially commissioned by Google and is used in their print and web ads as their brand font, just as Myriad is Apple's brand font. Open Sans goes so well with today's clean, flat design aesthetic, it's eminently readable and unobtrusive, and in my view, it isn't associated strongly enough with Google for the masses to notice. And frankly, it looks great and reads great on the web.

Avenir (12 styles) means "future" in French. A deliberate and appropriate choice, since Adrian Frutiger based it on two classic other sans serifs, Futura and Erbar. Although it was designed in 1988, Avenir by Linotype looks as modern and contemporary today as it did to me several years ago when I first came across it. A lot of good sites are using it for body copy especially, as it's easy on the eyes and, let's face it, looks super-cool.

Theinhardt (18 styles) – Named after punchcutter and type designer Ferdinand Theinhardt and designed by Francois Rappo circa 2009, this classic Grotesk typeface is similar to Pragmatica but distinguished by a slightly extended descender in the lowercase 'g.' History aside, Theinhardt by Optimo is also the official font of the New York Times Magazine, looking just as sharp as urbane as its readers.

Proxima Nova (42 styles) by Mark Simonson. With dozens of variants in weight, width, and alternate characters, this versatile art deco geometric sans serif has become a modern classic. One place you might recognize it from is Tom's of Maine "green" line of personal hygiene product packaging, including their toothpaste and deodorant.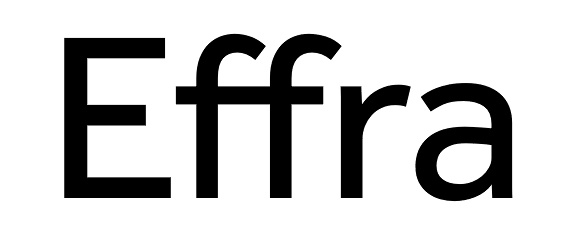 Effra (10 styles) Similar to Avenir but with a little more flair, Effra was designed by Jonas Schudel and based on Caslon Junior. It takes its name from the river that runs through Brixton, the area of London that is home to Helvetica-hater Dalton Maag's UK studio. Check out the sharp serifs on the b, g, p and q especially. Neat.

Aktiv Grotesk (16 styles) — Created in 2010, Aktiv Grotesk is Bruno Maag's response to the enduring popularity of "grotesque" sans serif typefaces such as Helvetica and Arial.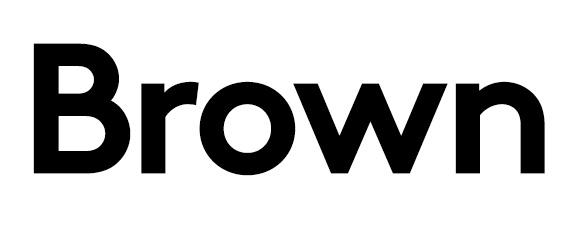 Brown (15 styles) — This handsome, compact sans serif by Lineto reminds me a bit of Universe and Franklin Goth, but with a bit more character.

LFT Etica (12 styles) — Sort of an undiscovered, underutilized gem as far as I can tell (you're welcome), I like LFT (created circa 2000) because it looks sharp in all of its weights, with its reduced widths, at just about any size.

Franklin Gothic URW T (19 styles) — This was a favorite of mine in the late '90s, before I knew more about typography and I kept seeing it cropping up in designs and brand that had a certain generic quality. Even so, it's still strong and versatile, it will never go away, and it's here for you.

News Gothic (14 styles) — Not terribly distinct from Franklin Gothic at first glance, this one was created in 1908 and used for the seminal opening crawl and alien language subtitles in Star Wars. Available in standard, condensed, and extra condensed widths, each with a matching bold and italic.
So there you have it, Helvetica haters. Or lovers. Either way, you've now got some fallbacks to turn to when every reflex in your body screams GIVE ME HELVETICA!
Happy fonting!
Interested in what's hot and what's not in the world of typography? Download our Type Trends Report. Fill the form below to obtain the guide: