Where do you look for creative inspiration? While it can come from anywhere and everywhere, there's no telling what your next great idea will look like. Sometimes it might even be staring you in the face and you wouldn't know it.

That's what happened with our in-house creative team. We wanted to do something special to celebrate the end of the craziest year in memory. And after what felt like a million straight months of seeing everyone's faces organized in a neat grid on Zoom calls, we had our answer:

A calendar featuring every member of our marketing team as a different type of cat.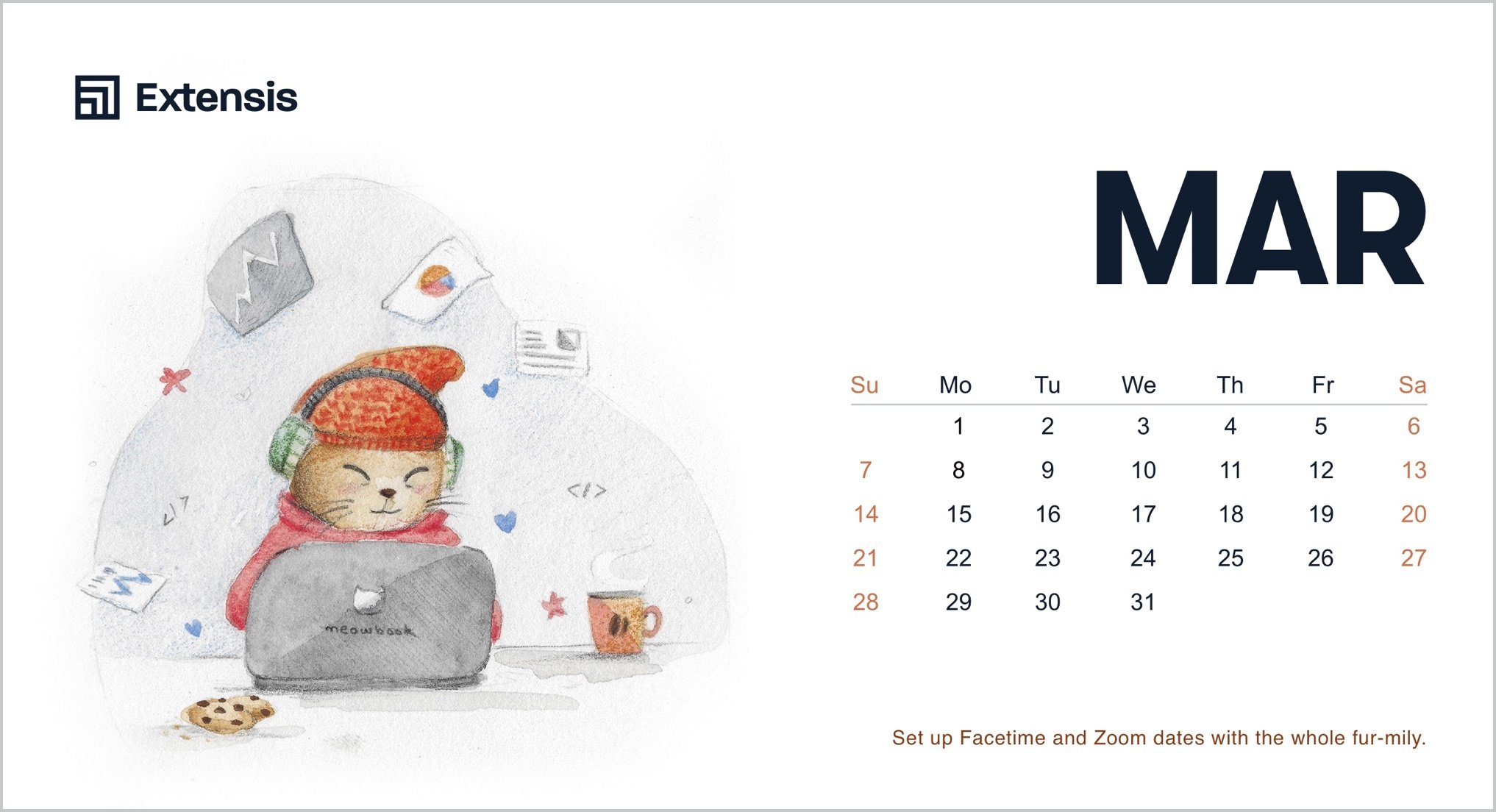 It's silly, it's fun, and it's exactly what we needed during the shortest days of 2020. We've achieved a lot and learned even more about each other, but it doesn't mean much unless we paws and appreciate it.

Now, you might say, "I'm real, I'm not a cat." But that's the beauty of it. Every time you come up with a new design, you create something that can only come from you. Our creative team thought that casting all of us as cats would be the purrrr-fect project. And by creating and sharing this cat calendar, we hope we can inspire you to create something fun, even if it's just for yourself. We could all use more reasons to smile and embrace joy wherever we find it. Why not be the source of that joy, even if the only person that ever sees it is you?

What began as a hint of an idea now brings the whole team joy every single day. When we look at the calendar, it reminds us to celebrate what we've accomplished even as we look ahead to the future. We all have the same amount of time available to us, but it's what we do with that time that counts.

So, keep creating, keep innovating, and you'll find reasons to smile. And sometimes they'll be right in front of you.

Please, enjoy our calendar.
Download Meow