We're excited for GEOINT 2019 next week in San Antonio! I will be onsite to demonstrate our full suite of Extensis digital asset, font, and imagery management solutions - which now incorporate LizardTech products and technology. We will be offering demonstrations of Portfolio, our digital asset management (DAM) system, optimized for geospatial data, including MrSID files. If you're attending, come say hi at booth #965.
Last September, LizardTech and Extensis united as one company, combining the industry-leading DAM capabilities of Portfolio with the geospatial image management and compression expertise of LizardTech. Now our clients can quickly find and retrieve the right image file from massive archives of geospatial data. Portfolio reduces search time and eliminates duplicate data purchases that result from misplaced data files.
Come by to see our live demo of how Portfolio indexes, catalogs and provides enterprise-wide access to digital imagery, photographs, videos, maps, audio files, Adobe® Creative Cloud® applications and Microsoft® Office documents. We will also show how Portfolio extracts embedded metadata from compressed imagery and LiDAR files saved in MrSID formats – in addition to other common geospatial formats such as GeoTIFF, JPEG 2000, NITF and LAS – for intelligent archiving.
Extensis is proud to be a part of GEOINT, the nation's largest gathering of geospatial intelligence stakeholders. Hosted by the United States Geospatial Intelligence Foundation (USGIF), the event will be held June 2-5 in San Antonio, Texas at the Henry B. González Convention Center. We hope to see you there at booth #965.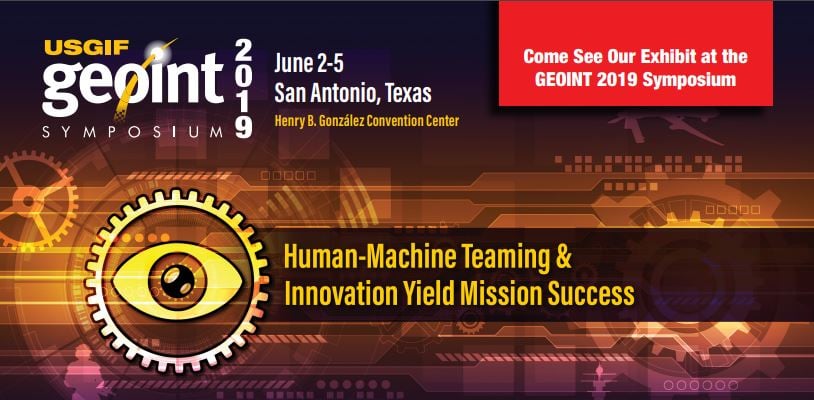 Extensis and Lizardtech products have played important roles in helping government agencies fulfill their vital missions and we look forward to supporting the geospatial intelligence community for many more years to come.
To learn more about how Extensis solves our customer's needs, check out our customer success stories.