A walk in the sunshine with someone you care about. Savoring a home-cooked meal. There are countless ways to share your time with those closest to you, and many of these moments only last a few seconds. Yet it's these moments we remember when we learn that we or someone we know has been diagnosed with breast cancer. Every 15 seconds, someone is diagnosed with breast cancer somewhere in the world. Our time is truly priceless. How can we make the most of it?
While October is Beast Cancer Awareness Month, millions of women and a smaller number of men live with this disease every day. And if we want to fight back and make the most of our time, we must first educate ourselves. Learn how to check for breast cancer and where, when, and how often to get screened. Share this information with those closest to you, and make sure they get tested as well. Early detection is one of the keys to better treatment outcomes.
Recently, Extensis hosted a virtual walking fundraiser to encourage personal tributes for those in our lives who have been touched by this disease. Since so many fundraising events have been canceled this year, we wanted to find a creative way to fill in the gap. Here are some pictures of Extensis team members during our virtual event.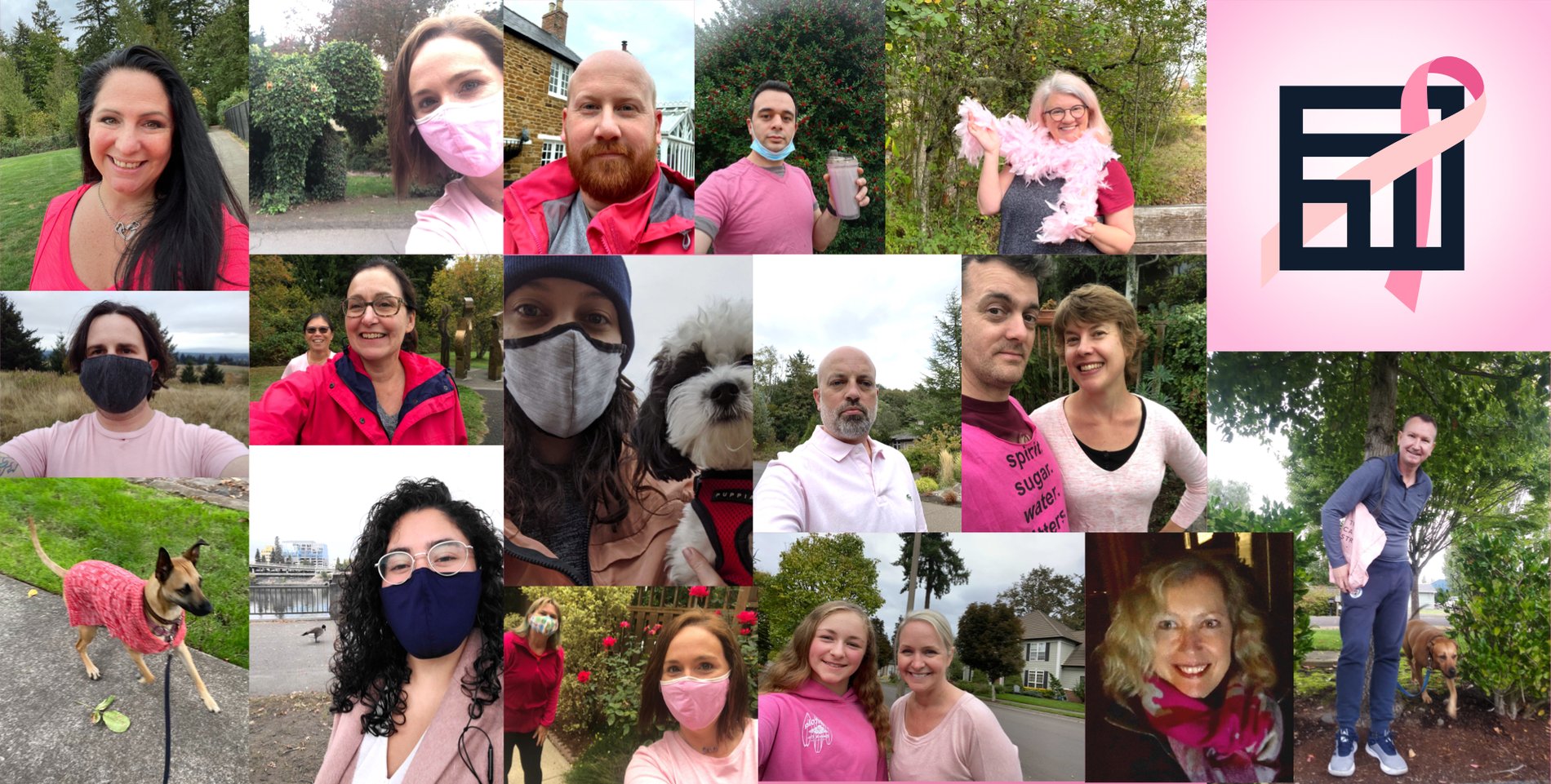 Breast cancer can take away days, years, and memories from our lives, but the quest for a cure can also give us hope. If you can, consider donating to organizations that treat breast cancer or educate the public. As a Portland company, we recommend Oregon Health & Science University, though there are many organizations around the world doing this important work.