Black History Month began in 1926 as a way of remembering key figures and events from the African diaspora, communities descended from native Africa. By 1975, Black History Month was being recognized nationwide. At present, it's also celebrated annually in Canada, Ireland, the Netherlands, and the United Kingdom.
In honor of Black History Month, we're highlighting black designers, innovators, and thought leaders who've shaped the landscape of our industry—and continue to inspire us today.
Icons in Design
Cey Adams is a creative director, designer, and visual artist known for his work with seminal hip-hop acts like Beastie Boys, Run DMC, De La Soul, and LL Cool J.
The Juilliard School commissioned him to create a mural to honor Martin Luther King; The Smithsonian then enlisted him to make a mural for its National Museum of African American History and Culture.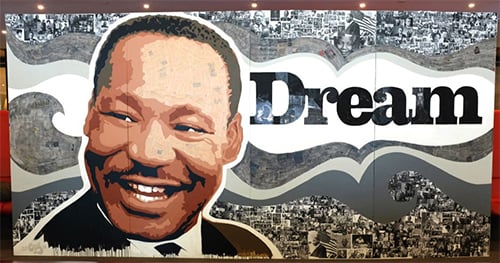 You can find more of Adam's portfolio of work here.
Gail Anderson was one of the first prominent women in graphic design, working for Rolling Stone Magazine, Broadway theater companies, and creating her own unique style fashioned around a strong sense of conceptual typography.
In addition to being a designer, she's also a writer and educator. In 2008, she received a Lifetime Achievement Medal from the AIGA.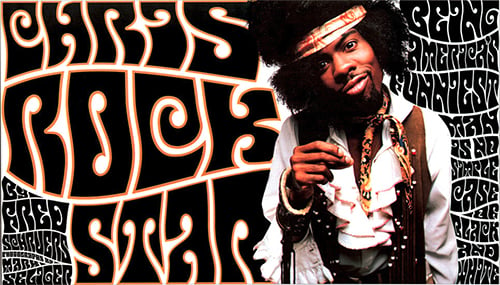 More photos of Anderson's amazing design can be explored here.
Art Sims is a designer and art director best known for his iconic movie posters: Spielberg's The Color Purple, Spike Lee's Do The Right Thing and Malcolm X, Bill Condon's Dreamgirls, and Ryan Coogler's Black Panther, to name a few.
He's the co-founder of 11:24 Design Advertising, a company dedicated to promoting African American art and culture.
Emory Douglas is an art director, designer, and illustrator who worked as minister of culture for the Black Panther Party. His iconic work became synonymous with black America's struggle for equality in the '60s and '70s.
Douglas on blacks in the design world: "The majority of the world is populated by people of color. Anything can be diverse if diverse people get involved."
To learn more about Douglas and his art, check out The New York Times piece "Fifty Years Later, Black Panthers' Art Still Resonates".
Dian Holton is an art director, designer, and winner of multiple design awards. She serves on the board for the Washington AIGA chapter, helping young designers find mentors and funding. She was recently featured in this promotional video for Hewlett Packard.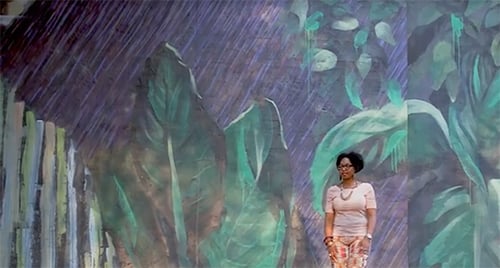 Antionette D. Carroll is on a mission to use the power of design to change the world. Her nonprofit Creative Reaction Lab educates and trains black and Latinx youth to become designers of racially equitable communities.
Nakita M. Pope is a branding strategist and owner of boutique agency Branding Chicks, which specializes in in women-owned businesses and female-centric brands.
"I love the strategy of design. That's what makes the difference between design that's simply aesthetically pleasing and design that achieves an objective."
Pope has worn many hats in her career, from graphic designer to art director to brand manager, but she's most inspired by finding solutions to complex problems through the power of design.
Her interview from 28 Days of Black Designers
Why Black History Month matters
According to the AIGA Design Census 2019, only 3% of the design industry is black. This is why it's important to focus on diversity and inclusion in the creative and tech communities.
Lonnie Bunch, founder of the National Museum of African American History and Culture (mentioned in Cey Adams' section above), believes that art has the power to "help each country confront the problem of racial discrimination by making the black past accessible and meaningful."
We couldn't agree more.
Where are the black designers?
This SXSW presentation by Maurice Cherry (Where Are The Black Designers?) is a few years old, but still informative and insightful.
Cherry also features a different black designer for every day of this historic month at his annual 28 Days of the Web blog.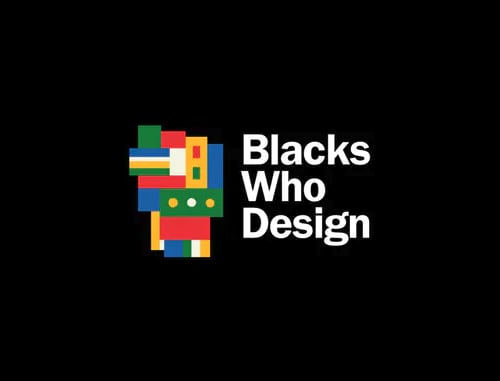 More black design talent can be found at Blacks Who Design, a Twitter directory of accomplished designers.
Pioneers in technology
As a software company, we would be remiss if we didn't highlight some of the black luminaries who shaped the current landscape of the tech industry.
Mark Dean is a computer scientist, engineer, and co-creator of the IBM personal computer (1981). He also helped develop the PC color monitor, the ISA bus, and the first gigahertz chip. In 1997, he was inducted into the National Inventors Hall of Fame.
Kimberly Bryant is the founder of Black Girls Code, which introduces girls of color to computer science, helping to build the next generation of tech-savvy women. African American women currently make up less than 3% of the workforce in the tech industry.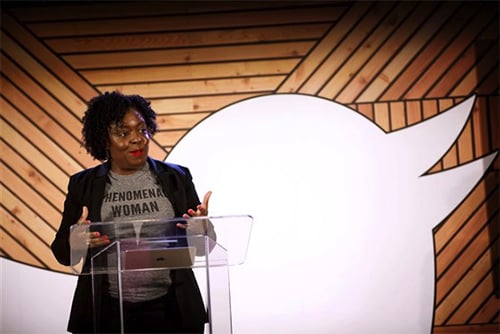 Angela Benton was named one of Fast Company's Most Influential Women in Technology for co-founding Black Web 2.0, a site that highlighted black people in tech. She also launched NewME, a platform to help minority and female entrepreneurs create successful businesses. Her latest project, Streamlytics, has a mission to "help democratize access to data."
Phaedra Ellis-Lamkins is the driving force behind Promise, an app that focuses on keeping people out of jail who don't need to be there. This app received major media attention when Jay Z's Roc Nation became a key investor.
"Promise provides tools for the individuals being released, for the government workers interacting with those individuals, and for government leaders who need data to make better-informed decisions around incarceration and public safety." -Phaedra Ellis-Lamkins
Many would argue that Black History Month is reductive and that the accomplishments of black people should be celebrated the entire year.
To that point, we leave you with Google's recent "Most Searched" video, a beautiful tribute that visually demonstrates how the black community has consistently shaped American culture.